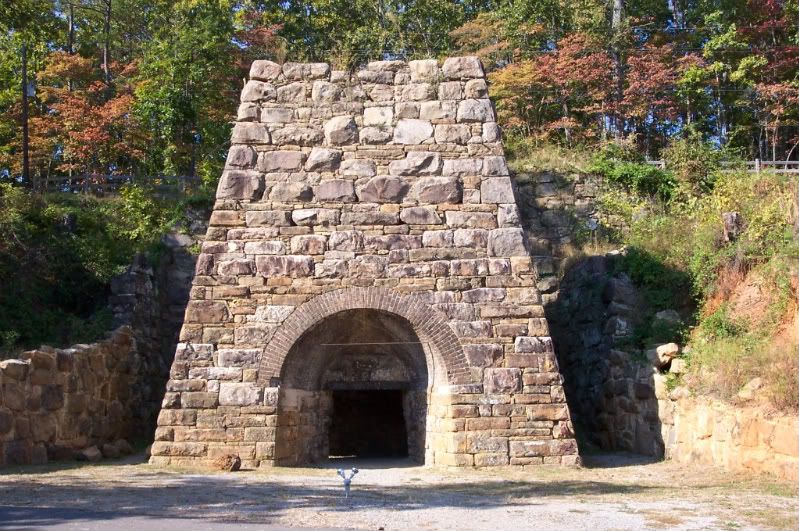 Located in Ohatchee off of hwy 144, Janney Furnace is the site of a Civil War battle and a pig iron furnace that was being built by the Confederacy and was functional by 1864 when it was destroyed by the Union army.
(Historical Marker)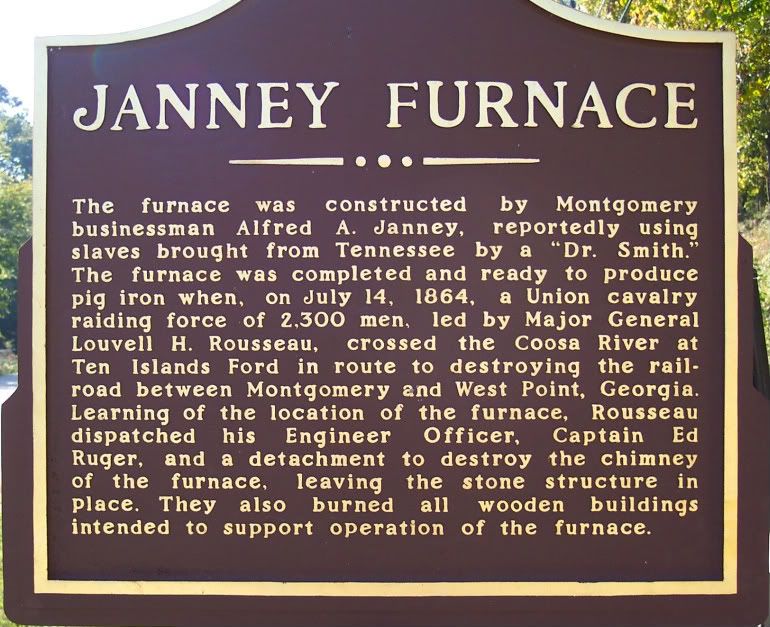 It has also been made into the largest Confederate memorial in the State of Alabama by the Calhoun County Commission, longtime commissioner Eli Henderson deserving much credit.
(This placard on a barn towards the back of the property)
Along with the remains of the furnace, three large walls of names, similar in nature to the Vietnam Memorial, contains the names of Calhoun County residents who served in the Confederate Army with special consideration given to those who died in the war.
Reenactments of the battle are held periodically.
(Front entrance to the furnace)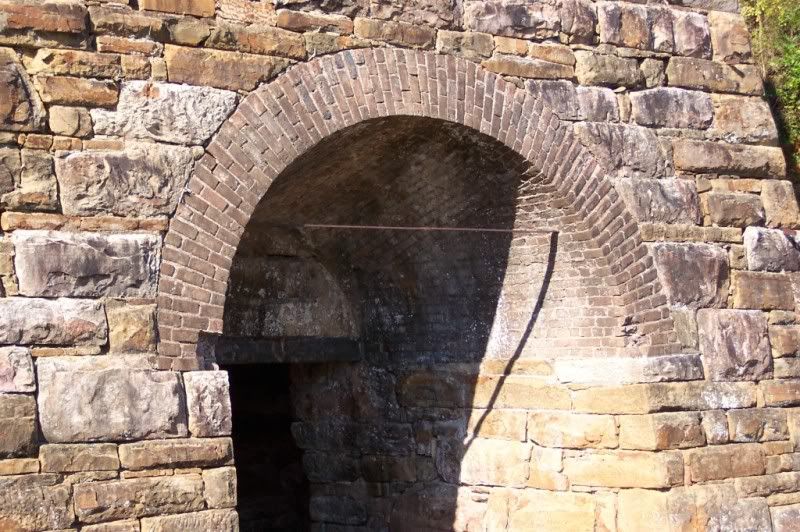 (Looking up through the chimney of the furnace)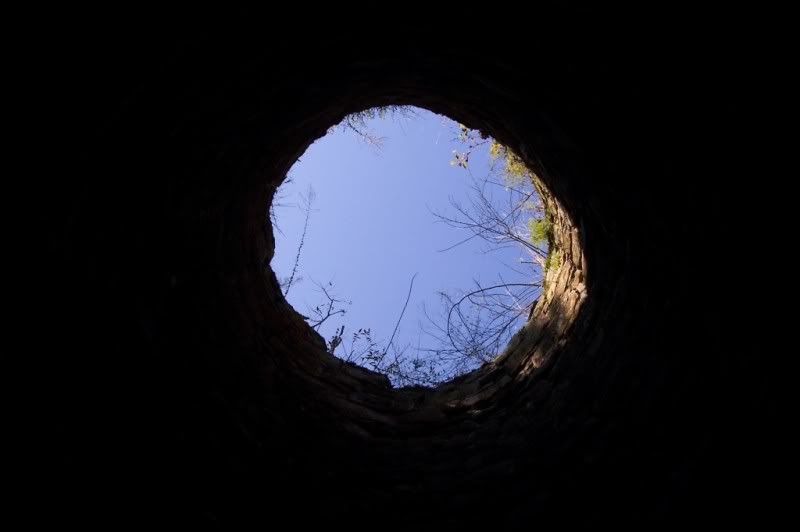 On either side of the furnace is an inlet like this one. I believe I read that these inlets were used to stoke the furnace with fans powered by a steam engine. (But I can't swear to it.)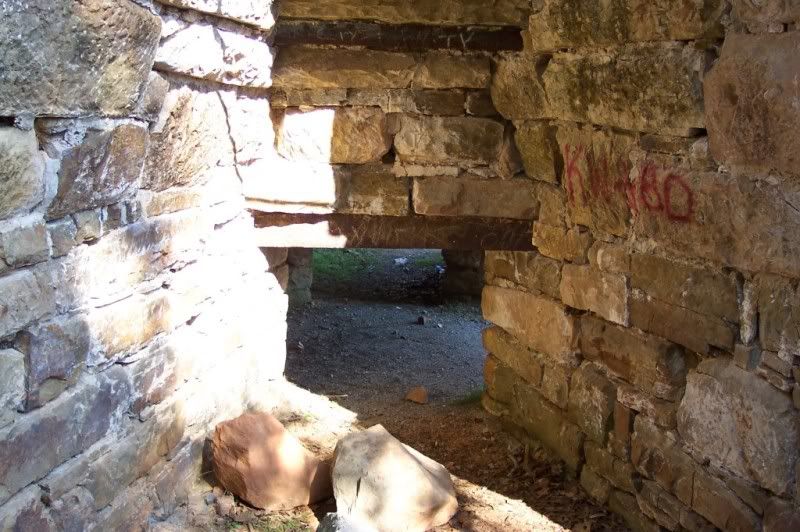 (The boys inside the furnace)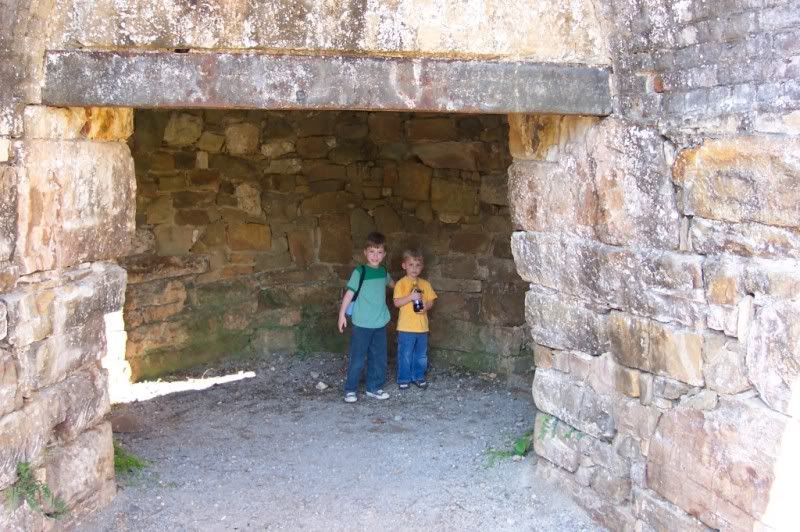 (The large wall of names are divided into three sections)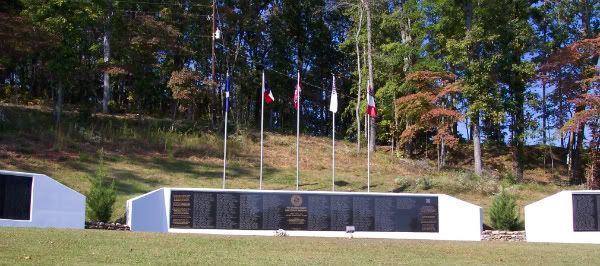 (
The Gallant Pelham
)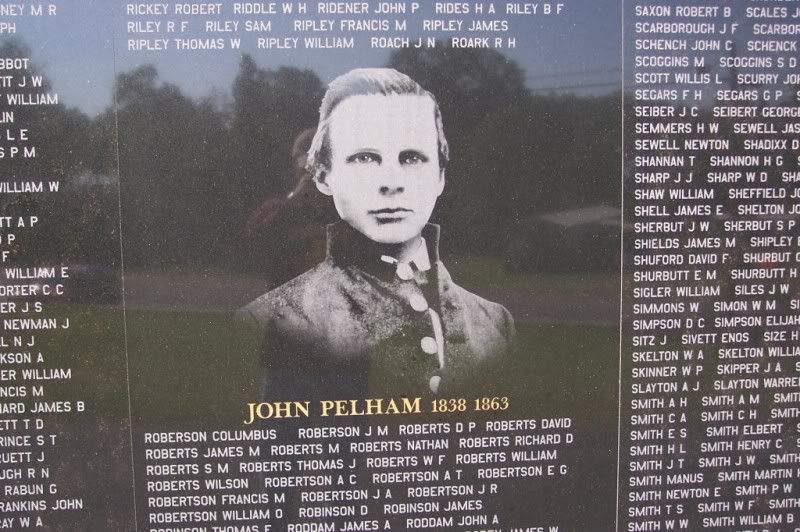 I like the park, but the following inscription just about ruins it for me. If there is one thing I don't care for it's spinning history. And this reads like it was written by someone in the
Neo-Confederate movement
.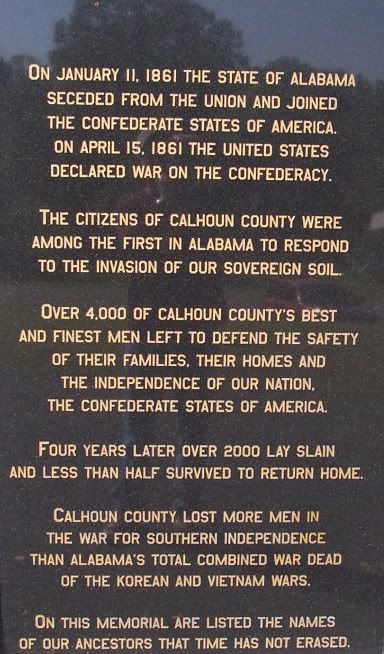 (I'm guessing this is the battlefield)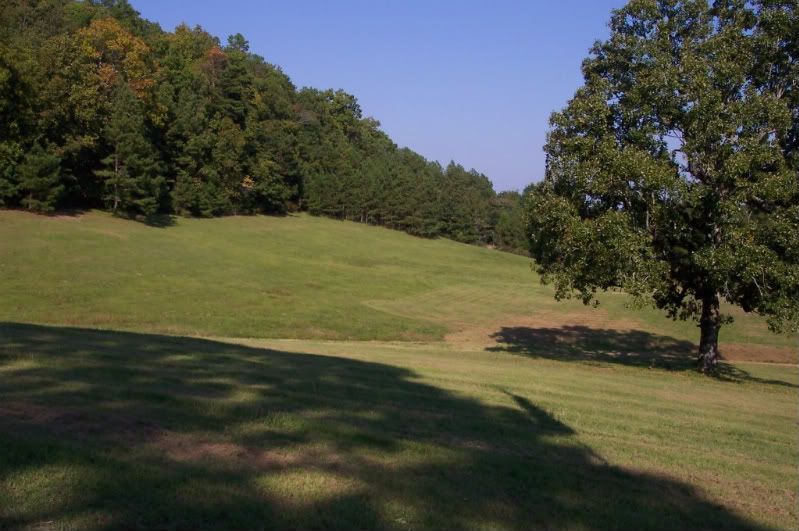 To get to Janney Furnace: from hwy 431 in Alexandria take hwy 144 west and then follow the signs. If you intersect hwy 77 you went a couple of miles too far. Use the map controls below to zoom the map out in order to get a better view of the location.
View Larger Map